How do I set up my AirMini device?
How do I maintain and clean my AirMini system?
How do I add optional humidification to my AirMini machine?
How do I set up my AirMini machine
The first time you pair your machine with your smart device, you will need to authenticate it by entering the four-digit key located on the bottom of your machine. Alternatively, you can use the smart device's camera to capture the machine's QR code located on the bottom of the machine.
When successfully connected, the Bluetooth connection icon will appear in the top right corner of the screen
Enter the Sleep screen by pressing on Sleep on the Navigation tab.
The Sleep screen is split into two tabs, Therapy and Mask Fit. You can toggle between the Therapy screen, to access comfort settings, and the Mask Fit screen, to check for air leaks around your mask.
To start therapy, press start on your Therapy screen.
To stop therapy, press stop from the same menu.
Enter the Sleep screen and click on options in the Therapy screen.
Tap the setting you wish to adjust.
Use the spinner or switches to select the required setting.
Perfom this process for as many settings as needed.
Enter your Dashboard screen by pressing on Dashboard in the Navigation tab. If your AirMini machine is connected to the AirMini app, the Dashboard will provide summary data and a sleep score for your most recent therapy session.
You can also access previous days of sleep score information by clicking on the dropdown arrow next to the current date.
Tap on any therapy session to view your sleep score and sleep data for that date.
Keep exploring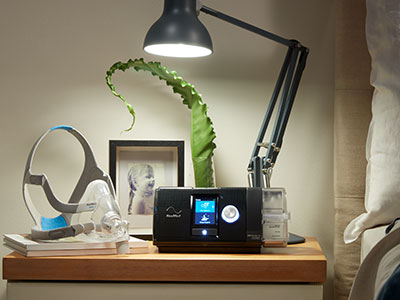 Do you have questions about warranty and service information for this product?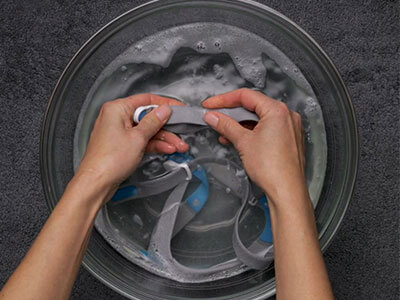 Maintaining and caring for your therapy equipment is essential so that you can get the most out of your treatment.
All you need to know about travelling with your therapy equipment, from using a universal power supply to altitude adjustment.