Introducing our under-the-nose CPAP masks
Discover the AirFit 30 series, our under-the-nose range of masks designed with freedom in mind. With the AirFit N30i  and P30i  tube-up masks, it's easy to sleep in any position. The AirFit F30  and N30 masks can be good options if you like to wear small, discreet masks.
If you value discretion, simplicity and comfort
With less on your face and nothing on your nose, the AirFit N30 and the F30 masks make it easy to feel and look refreshed in the morning.
The N30 is a small and quiet1 CPAP mask that's designed to be comfortable and easy to use.
Learn more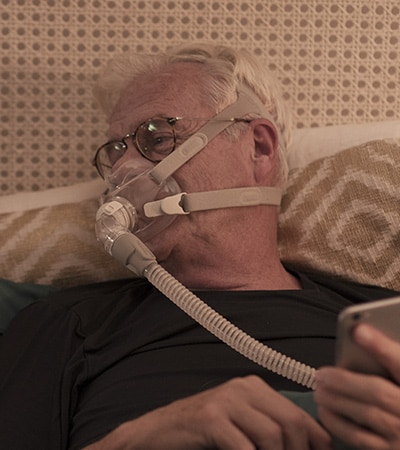 Small, quiet2 and designed for freedom, the AirFit F30 mask delivers full face functionality in an ultra-compact format.
Learn more
If you twist and turn during the night
With tube-up designs, there's no elbow and tubing at your mouth. AirFit N30i and P30i won't get in the way.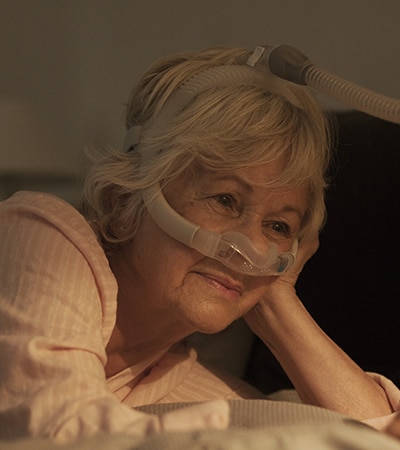 The AirFit N30i nasal cradle mask gives you the freedom to sleep in any position and get close to your bed partner.
Learn more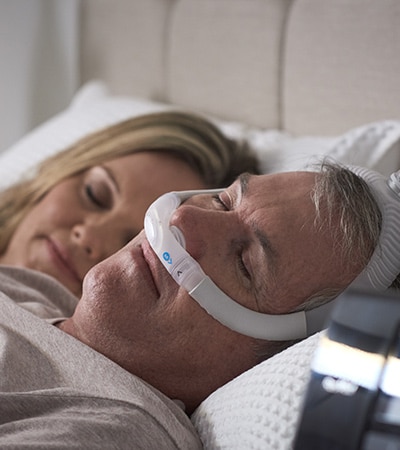 The P30i is an ultra-compact tube-up mask with nasal pillows and a QuietAir™ vent. This quiet and stable CPAP mask permits to sleep comfortably in any position.3
Learn more
The freedom to be yourself
Choose an ultra-compact AirFit 30 series mask if you value performance but prioritise freedom. Under-the-nose cushions mean red marks and discomfort on the bridge of your nose are a thing of the past.
The AirFit 30 series CPAP masks give you the freedom to move, sleep, be close and relax. The freedom to be yourself.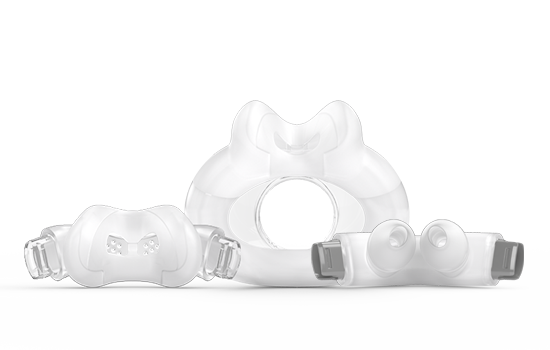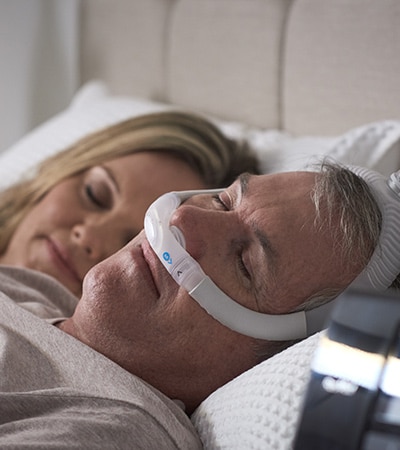 References:
Sound power level of 25 dBA – AirFit N30 user guide, ResMed Pty Ltd 2019. ID A4647676
Sound power level of 21 dBA – AirFit F30 user guide, ResMed Pty Ltd 2019. ID A4628325
ResMed external 14-day clinical study of 23 ResMed patients, conducted between 30/05/2018 – 22/06/2018. Data on file; ID A4387859.