AirMini™
Portable CPAP machine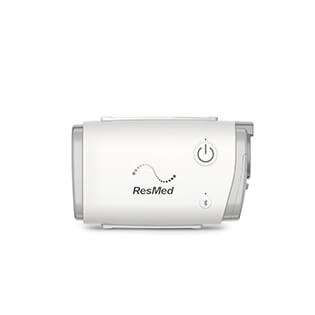 Small, smart, CPAP device for effective1-4 therapy at home or on the move. AirMini features HumidX waterless humification, ActiveAir technology and powerful AutoSet and AutoSet for Her algorithms. An intuitive app provides easy set up and ongoing support.
Small
Travel easily with your therapy. AirMini is the smallest CPAP device ever manufactured.*
Smart
Stay connected. The AirMini app allows you to customise your therapy comfort to your individual needs and view your progress with ease.‬‬‬‬‬
Proven1-4
Rest assured, AirMini features the same established algorithms as ResMed's AirSense range of sleep therapy devices, including the AutoSet and AutoSet for Her.
Effective waterless humidification
Enjoy the warmth and comfort of humidification without the hassle.
Our all-new HumidX system delivers a similar5 level of humidification to our market-leading bedside devices with the added convenience of being a compact waterless system.**
Masks designed for you
AirMini has been designed to work exclusively with our latest range of mask products – our AirFit F30, F20, N20, P10 for AirMini and AirTouch F20.
Choose from a range of mask options designed to deliver quiet, comfortable and stable therapy performance from your AirMini device.
Stay connected
The AirMini smartphone app enables you to manage your comfort settings and view your therapy progress. It also helps ensure you are swiftly set up for therapy, with guided setup videos and daily sleep scores always just a menu screen away.
Accessories for your lifestyle
With a variety of optional accessories, the AirMini system is designed to suit your lifestyle.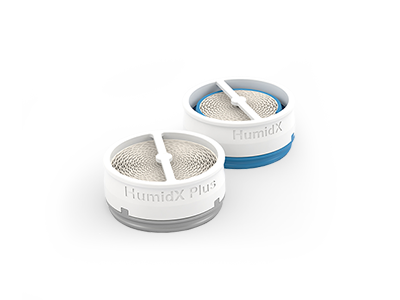 Exclusive to AirMini, HumidX and HumidX Plus are small heat and moisture exchangers (HME) that are designed to provide comfortable and effective humidification.
Buy now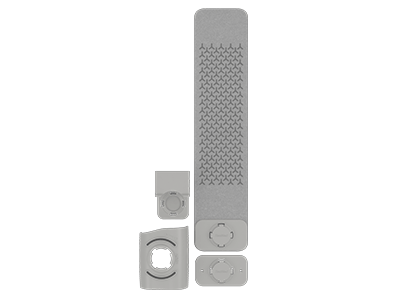 The ResMed mount system allows the AirMini device to be secured to various points such as a bedframe, bedside table, wall or aeroplane seat pocket.
Buy now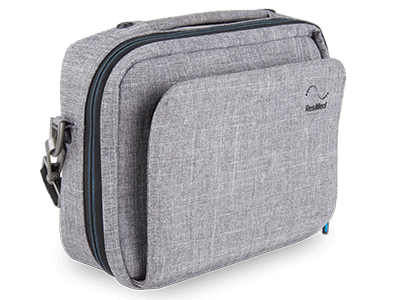 Take your sleep therapy everywhere you go with the AirMini travel bag. Small and compact, it'll fit the whole solution to keep everything together – so it's always ready when you are.
Buy now
Shop online
Need new equipment, accessories or spare parts? It's quick and convenient to shop on the ResMed online store from anywhere, at any time. Register for our membership programme and you'll also receive information on our latest products and promotions.
References:
* As of 04, April 2017.
** Only compatible with AirFit N20 and AirFit P10 for AirMini.
Netzel et al. APAP device technology and correlation with patient compliance. Somnologie – Schlafforschung und Schlafmedizin 2014; DOI: 10.1007/s11818-014-0662-0.
Isetta et al. Comparative assessment of several automatic CPAP devices responses: a bench test study. ERJ Open Res 2015;1:00031-2015.
Zhu et al. All APAPs are not equivalent for the treatment of sleep disordered breathing: a bench evaluation of eleven commercially available devices. J Clin Sleep Med 2015 11(7):725-34.
Isetta et al. Novel Approach to Simulate Sleep Apnea Patients for Evaluation Positive Pressure Therapy Devices. PLoS ONE 11(3): e0151530.doi:10.1371/journal.pone.0151530.
Equivalent to mid-range AirSense HumidAir setting. Internal benchtesting, data available upon request.