AirFit™ N30i
Nasal cradle mask
Ultra-compact, tube-up, nasal cradle mask that gives you the freedom to sleep how you choose. The AirFit N30i's comfortable, self-adjusting frame ensures a good fit1 while the under-the-nose design eliminates discomfort and red marks on the nasal bridge.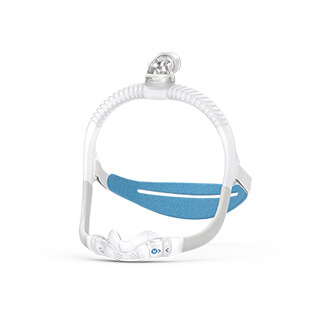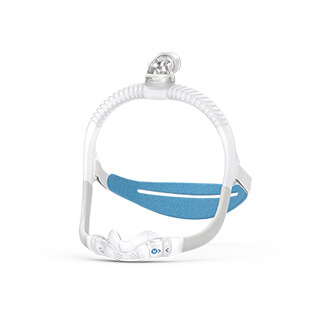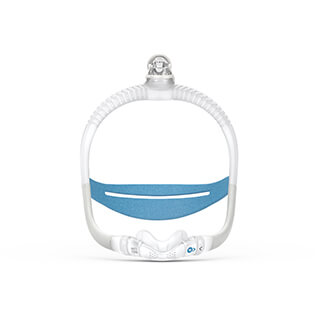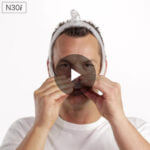 Sleep the way you want
ResMed AirFit N30i features a top-of-the-head tube design that makes it easier to sleep in any position. With no front-end tube, the mask stays out of sight and out of the way.
Get closer to your partner
Enjoy moments of intimacy more easily with the N30i. The SpringFit frame and nasal cradle cushion make it easy to sleep close to your bed partner. The tube-up design means there's nothing between you and a goodnight kiss.
Out of sight, out of mind
The unobtrusive design of the N30i gives you the freedom to live naturally. You can easily read, chat and wear glasses. With no tubing in your way and no cushion on your nose, your mask stays out of sight, out of mind.
Shop online
Need new equipment, accessories or spare parts? It's quick and convenient to shop on the ResMed online store from anywhere, at any time. Register for our membership programme and you'll also receive information on our latest products and promotions.
Please refer to the user guides for relevant information related to any warnings and precautions to be considered before and during use of the products.
Reference:
ResMed external 7-day clinical study of 24 ResMed and non-ResMed patients, conducted between 21/02/2018 – 12/03/2018. Data on file; ID A4320645.