A global leader in digital health
At ResMed, we pioneer innovative solutions that treat and keep people out of the hospital, empowering them to live healthier, higher-quality lives. Our digital health technologies and cloud-connected medical devices, transform care for people with sleep apnoea, and other chronic diseases.

Information regarding Philips' recall* (June 2021)
On Monday, June 14, 2021, Philips issued a U.S. voluntary recall notification and rest-of-world field safety notice (Philips June 2021 recall* below) for certain CPAP and ventilator devices. ResMed devices are not impacted by this recall and are safe for patients to use. ResMed devices use a different material for sound reduction than the material used by Philips.
Patient safety is ResMed's most important goal.
An estimated 936 million people suffer from sleep apnoea or sleep suffocation – the upper airway closes off causing the body to jolt "awake" to take breaths throughout the night.1
ResMed provides: CPAP therapy that's smaller, quieter, more comfortable, more connected.
4% fewer inpatient and emergency dept. visits for every nightly hour slept on CPAP2
39% lower all-cause mortality rate when treating sleep apnoea with CPAP3
87% patient adherence when remotely and self monitored4
Learn more about sleep apnoea: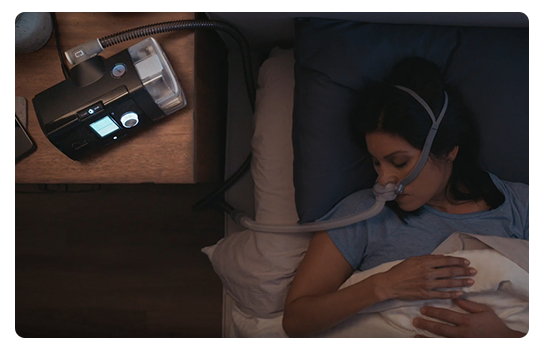 An estimated 480 million people suffer from chronic obstructive pulmonary disease,5 the world's third leading killer.6 ResMed provides the world's most complete solution suite throughout a patient's journey.
Cloud-connected invasive, non-invasive, and bilevel ventilation devices
Non-invasive ventilation (NIV) reduces one-year risk of death by 76%7
Propeller Health's digital health platform is compatible with most COPD and asthma inhalers. It helps increase medication adherence by 58%8, reduce COPD-related emergency visits by 45%9, and decrease asthma-related emergency visits and hospitalizations by 57%.10
Learn more about COPD: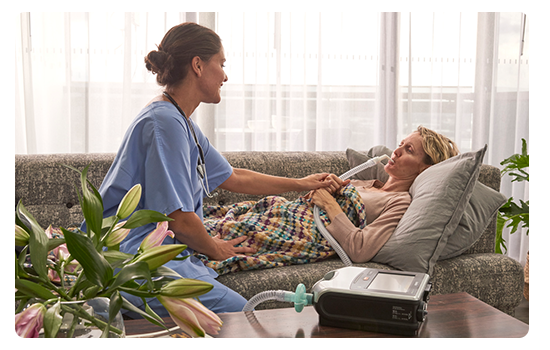 Our executive team
ResMed's executive team is committed to the highest standards of ethics and professional integrity, translating to great partnerships with our customers, our suppliers, and with our global ResMed team.
Explore ResMed's products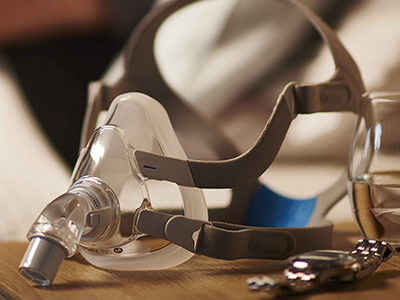 Discover our masks for sleep apnoea and respiratory care machines
See detail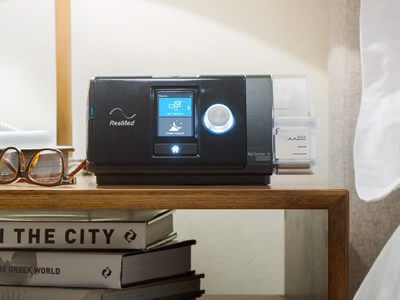 Discover our CPAP and respiratory care machines
See detail
References:
1. Benjafield AV et al. Lancet Respir Med 2019
2. Kirsch DB et al. J Clin Sleep Med 2019
3. Pepin JL et al. Chest 2022
4. Malhotra A et al. Chest 2018
5. Boers E et al. ERJ Suppl (ERS Congress late-breaking abstract) 2022
6. WHO. https://www.who.int/news-room/fact-sheets/detail/the-top-10-causes-of-death. Accessed Jun 19, 2020.
7. Garcia-Aymerich J et al. Thorax 2006
8. Van Sickle D et al. Eur Resp J 2016
9. Brazeal T et al. Abstract at European Respiratory Society 2021
10. Merchant R et al. World Allergy Organ J 2018