AirFit™ N30
Nasal cradle mask for CPAP therapy
The AirFit N30 is a small and quiet1 CPAP mask that's designed to be comfortable and easy to use.2 The nasal cradle cushion is as small as a traditional nasal pillows mask but it nestles gently under your nose, not in your nostrils.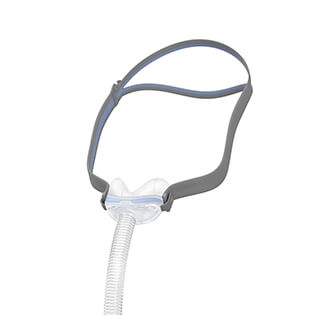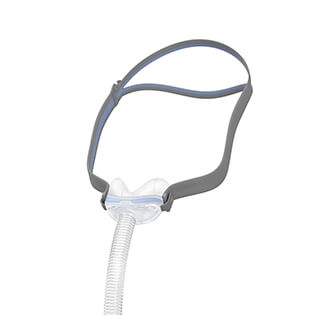 Nothing over your nose
The AirFit N30's ultra-compact cushion sits comfortably under your nose2, not over it. Less facial contact looks good, feels good and means you can say goodbye to red marks and pressure on the bridge of your nose.
Diffuse and quiet venting
The AirFit N30 nasal mask is quiet1 and relaxingly diffuse2 thanks to its QuietAir™ vent. If you're sensitive to noise or want to sleep close to your bed partner, the discreet N30 mask is a good solution.
A nasal mask easy to fit and wear
The N30 nasal mask is easy to fit and to wear.2 The small cushion curves comfortably under your nose for an intuitive fit.
The adjustable headgear slips on and off with no fuss and is made of soft material that's comfortable in bed.
Please refer to the user guides for relevant information related to any warnings and precautions to be considered before and during use of the products.
References:
Sound power level of 25 dBA – AirFit N30 user guide, ResMed Pty Ltd 2019. ID A4647676
ResMed external clinical study of 18 patients for 7 nights, conducted between 12/02/2019 – 25/05/2019, Data on file; ID A4547452.