The executive team
ResMed's executive team is committed to the highest standards of ethics and professional integrity, translating to great partnerships with our customers, our suppliers, and with our global ResMed team. Our friendly, smart and dynamic executive team is dedicated to providing the right solutions with the right results, every time.
Michael J. Farrell
Chief Executive Officer and Chair of the Board

Michael "Mick" Farrell was appointed ResMed's CEO and has served as a director since March 2013. In January 2023, he was appointed chair of our board of directors. Mick joined the company in 2000, serving as president of the Americas region from 2011 to 2013, senior vice president of the global sleep apnea business unit from 2007 to 2011, and various senior roles in marketing and business development.
Before joining ResMed, Mick worked in management consulting, biotechnology, chemicals and metals manufacturing at companies including Arthur D. Little, Sanofi Genzyme, DowDuPont, and BHP Billiton.
Mr. Farrell serves on the board of directors of Zimmer Biomet (NYSE: ZBH), a multi-billion dollar public company that provides implantable musculoskeletal medical devices for patients globally. Mr. Farrell is a member of the compensation and management development committee as well as the research, innovation and technology committee at Zimmer Biomet. Mr. Farrell serves on the ResMed board of directors as well as on the board of directors of the Advanced Medical Technology Association (AdvaMed), based in Washington, DC. Mr. Farrell volunteers as a trustee for two non-profit organizations, the La Jolla Playhouse and the Museum of Man, in his home town of San Diego, California.
Mr. Farrell holds a bachelor of engineering, with first-class honors, from the University of New South Wales, a master of science in chemical engineering from the Massachusetts Institute of Technology, and an M.B.A. from the MIT Sloan School of Management.
---
Robert Douglas
President and Chief Operating Officer

Robert Douglas was appointed ResMed's president in March 2013 and chief operating officer in September 2011; together with ResMed chief executive officer, Mick Farrell, he holds full operational responsibility for ResMed and its subsidiaries.
Previously, Rob was ResMed's chief operating officer of Asia Pacific and global supply chain from 2008 through 2011, responsible for the region's commercial distribution, sales operations, and global manufacturing; Sydney chief operating officer from 2005 through 2008, responsible for the company's manufacturing and research and development; vice president of operations from 2003 to 2005, responsible for the company's manufacturing; vice president of ResMed's respiratory and cardiac business from 2002 to 2003; and vice president of corporate marketing when he joined ResMed in 2001.
Rob serves on the board of directors of Globus Medical, Inc. (NYSE: GMED), a leading musculoskeletal solutions company, and is a member of the Audit Committee. He also serves as co-vice chairman on the Board of Directors of the San Diego Regional Economic Development Corporation, as well as vice chairman on the Board of Directors of EvoNexus, a non-profit technology incubator.
Rob has a Master of Business Administration from Macquarie University, a Bachelor of Engineering in electrical engineering with first-class honors, and a Bachelor of Science in computer sciences from the University of New South Wales, Sydney.
---
David Pendarvis
Chief Administrative Officer, Global General Counsel

David Pendarvis was appointed interim President for EMEA and Japan in March 2017. He has served as both Chief Administrative Officer and Global General Counsel since May 2011. Mr. Pendarvis joined ResMed as global general counsel in September 2002, and has been corporate secretary since February 2003. From February 2005 to May 2011, he served as senior vice president of Organizational Development.
Before joining ResMed, Mr. Pendarvis was a partner in the law firm of Gray Cary Ware & Freidenrich LLP from September 2000 until September 2002, where he specialized in intellectual property and general business litigation. From 1986 to 2000, he was a partner with Gibson, Dunn & Crutcher LLP. From 1984 to 1986, he was a law clerk to the Hon. J. Lawrence Irving, U.S. District Judge, Southern District of California. He is also a director on the Board of Sequenom, Inc.
Mr. Pendarvis holds a Bachelor of Arts from Rice University; a Juris Doctor (J.D.), cum laude, from the University of Texas School of Law; and a Master of Science in Executive Leadership from the University of San Diego.
---
Brett Sandercock
Chief Financial Officer

Brett Sandercock has been chief financial officer since January 2006. Previously, he served as vice president of Treasury and Finance from November 2004 until December 2005, and group accountant and controller from 1998 to November 2004.
Before joining ResMed, Mr. Sandercock was a manager of financial accounting and group reporting at Norton Abrasives, a division of the French multi-national, Saint Gobain, from March 1996 to August 1998. He also held finance and accounting roles from November 1994 to March 1996 at Health Care of Australia, a large private hospital operator. From 1989 to 1994, he worked at Pricewaterhouse Coopers in Sydney, specializing in audits of clients predominantly focused on distribution and manufacturing, financial services and technology.
Brett holds a Bachelor degree in economics from Macquarie University in Sydney, and is a certified chartered accountant.
---
Lucile Blaise
President, Sleep & Respiratory Care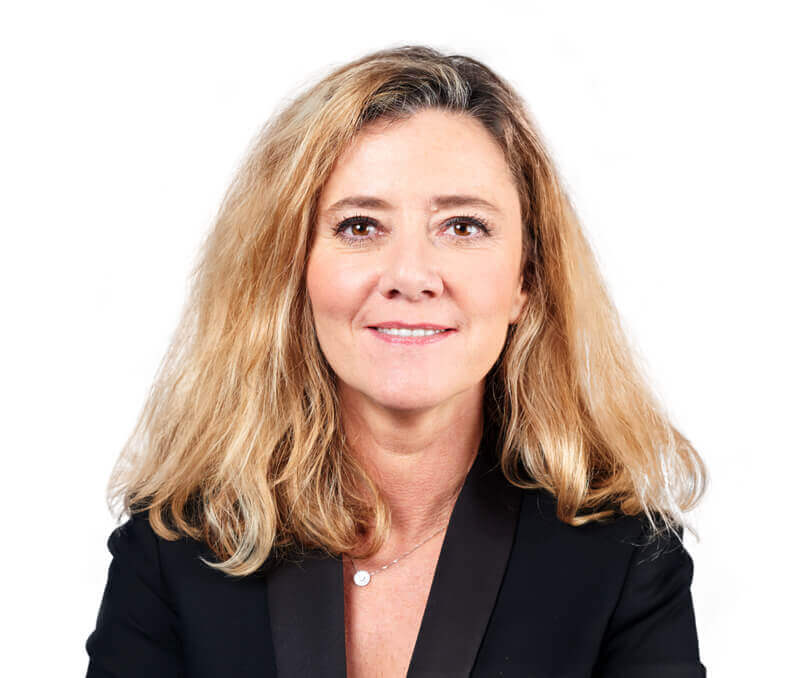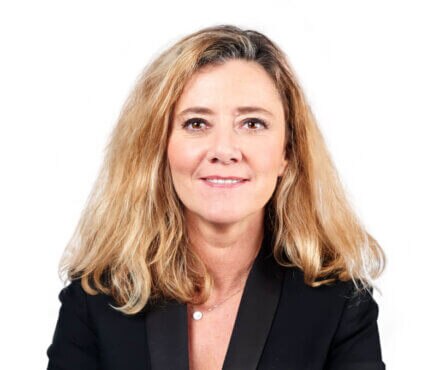 Lucile Blaise was appointed ResMed's President of Sleep & Respiratory Care in July 2022, responsible for leading for its core business: providing cloud-connectable devices as well as masks and other accessories to millions of people worldwide living with sleep apnea, COPD, asthma, or other chronic diseases.
Lucile is a medtech industry thought leader with over 25 years' experience. She was previously ResMed's Vice President of Sleep & Respiratory Care for Western Europe starting in 2015, where she not only guided the region's growth strategy, but was instrumental in helping establish public payer market access and reimbursement for telemonitoring in France and Belgium, and telemedicine in France. Before that, she served as Vice President of France and North Africa from 2012 to 2015, and in various ResMed marketing and sales roles within the Sleep & Respiratory Care business going back to 2006.
Lucile is president of the Snitem, France's premier medtech industry association where she's served as a board member since 2016. She's also a board member at MedTech Europe.
Lucile holds a business degree from the KEDGE Business School in Talence, France, and a Bachelor of Arts in international business from the University of Sheffield in England. She speaks three languages: French, English, and Spanish.
---
Bobby Ghoshal
President, SaaS
Bobby Ghoshal was appointed President of ResMed's SaaS business in August 2021. He previously served as ResMed's chief technology officer; chief operating officer for Brightree, a ResMed-owned provider of cloud-based software-as-a-service for out-of-hospital care; and leader of the information technology function for ResMed's US, Canada, and Latin America commercial teams.
Bobby has more than 25 years' experience in technology across multiple industries including finance, semiconductors and healthcare, working for companies including Freescale Semiconductor, Motorola, Compuware and Wipro Infotech. Bobby has helped build and lead high-performance teams in information technology, semiconductor innovation, digital and business strategy, information security, advanced analytics, operations and customer care.
Bobby holds a Master of Business Administration degree from Arizona State University and a bachelor's degree in electronics engineering and telecommunications from the National Institute of Technology (NIT) in Calicut, India.
---
Katrin Pucknat
President of ResMed Healthcare, Germany

Katrin Pucknat was appointed Chief Executive Officer of ResMed Healthcare, Germany during July 2016. ResMed Healthcare is a German homecare provider which services patients with sleep-disordered breathing, COPD and other chronic respiratory diseases.
Ms. Pucknat joined ResMed in 2010 and has served in a variety of senior roles. Immediately prior to her current role, Katrin served as vice president of business transformation and had responsibility within ResMed Healthcare for patient services, TPR, field offices and the consumer business. Prior to that role, she was the director of marketing for ResMed's sleep-disordered breathing business in Europe.
Before joining ResMed, Ms. Pucknat held various senior executive global marketing roles in the United States and Europe. She has almost 20 years of experience in the medical device segment, with particular focus on the functions of marketing, communications, business innovation and business development.
While gaining her broad experience based in the U.S. market, Ms. Pucknat earned a Bachelor of Business and Marketing degree from the University of Phoenix. She is based at the headquarters of our ResMed Healthcare business in Munich, Germany.
---
Justin Leong
President, Asia and Latin America

Justin Leong became senior vice president of ResMed's growth markets in Asia, including China and India, in May 2016. He was previously general manager of Greater China from 2015 to 2016, and vice president of Global Strategy from 2013 to 2016, based in Sydney.
Prior to joining ResMed, Mr. Leong was a director of the London-based investment firm HgCapital from 2006 to 2012. In this role, Mr. Leong was responsible for acquisitions and portfolio management, and he served on the board of directors of several European healthcare companies. From 1999 to 2004, Mr. Leong was a management consultant with Bain & Co. in Sydney, Boston and New York where he advised clients on growth strategies, operational improvement projects and mergers & acquisitions.
Mr. Leong holds a Bachelor of Commerce and Bachelor of Laws from the University of New South Wales, and an M.B.A. from Harvard Business School.
---
Dawn Haake
Chief Quality Officer
Dawn Haake was appointed ResMed's Chief Quality Officer in May 2023. She previously served as ResMed's vice president of quality assurance since 2015, adding vice president of regulatory affairs to her title in 2017, and combining them as vice president, quality assurance and regulatory affairs in 2018. Her duties include guiding and overseeing quality and safety processes related to ResMed's sleep and respiratory care devices, device-related digital solutions, and health IT solutions for B2B SaaS customers – as well as regulatory requirements and related policies in each of the 140-plus countries ResMed serves.
Dawn has over 30 years' experience in the medtech industry. Previously she was senior director of global quality assurance at NuVasive (NASDAQ: NUVA), senior specialist of quality assurance/CAPA at Nellcor Puritan Bennett (now owned by Medtronic (NYSE: MDT)), and tech support administrator at Infrasonics, Inc., a market leader in critical care ventilation.
Dawn serves as board secretary for Twin Oaks Valley Equestrian Association and board secretary for the Horse Heritage Conservancy, a 501(c)(3) land conservancy in San Diego County.
Dawn holds a bachelor's in medical quality management systems from the University of Massachusetts Amherst and an Associate of Science in mathematics and science from Palomar College in San Marcos, California.
---
Vered Keisar
Chief People Officer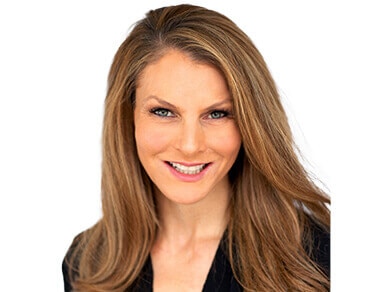 Vered Keisar was appointed ResMed Chief People Officer in March 2021, responsible for driving the company's global culture and People strategy. She previously served as vice president and General Counsel for ResMed's Asia and Latin America regions. Vered has over 25 years of broad industry experience ranging from healthcare and pharmaceuticals to defense and insurance. Before joining ResMed in 2012, she worked in leading law firms in the UK, Australia, Japan, and Israel.
Vered is qualified to practice law in England and Wales, Australia, and Israel. She has an MBA from the Sydney Graduate School of Management, a Diploma of Laws in European Competition Law from King's College in London, and a Bachelor of Laws from the College of Management Academic Studies in Israel.
From 2016 to 2020, Vered was the elected chairperson of the Australian Diversity and Inclusion Committee for the Association of Corporate Counsel, the world's largest organization dedicated to in-house counsel, with more than 45,000 members in 85 countries.
Since 2012, Vered has been an ambassador and speaker for the Australian National Breast Cancer Foundation
---
Dr. Carlos M. Nunez, M.D.
Chief Medical Officer
Carlos M. Nunez, M.D., was appointed ResMed's chief medical officer in January 2017.
Prior to joining ResMed, he was senior vice president of Medical Affairs at Becton, Dickinson and Company, leading the Office of Science, Medicine and Technology for its largest division; chief medical officer at CareFusion, where he built and led a global team that provided company-wide medical oversight; and chief physician executive at Picis, Inc. (a medical informatics leader that later joined the Optum division of UnitedHealth Group), providing medical leadership and clinical direction for its corporate and commercial strategies.
Before working in the medtech industry, Carlos was a practicing anesthesiologist, intensivist, and hospitalist; director of critical care research, informatics, and analytics; and the Duke University educational affiliation at Carolinas Medical Center NorthEast.
Carlos also serves as chair of the Consumer Technology Association's Health division since January 2023 and board member of Primasun, a joint venture of ResMed and Verily (an Alphabet company) that is developing more efficient and equitable digital pathways toward improving people's sleep.
Carlos received his medical doctorate from the University of Miami School of Medicine, where he also completed his postgraduate training in anesthesiology, critical care medicine and clinical research.
---
Andrew Price
President, Global Operations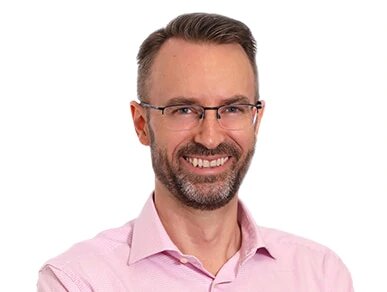 Andrew Price was appointed president of ResMed's global operations in July 2017. He joined ResMed in 1999, most recently serving as president of Innovation and Operations. He also served in a variety of senior leadership roles for thecompany, including senior vice president of global manufacturing and logistics, vice president of marketing for Asia Pacific, and vice president of product development and marketing in the company's Sleep-disordered Breathing business unit. He joined ResMed as a design engineer and holds a number of patents granted worldwide.
Prior to joining ResMed, Andrew held product development roles at Sunbeam, a consumer appliances manufacturer, and Aristocrat Leisure Industries, one of the world's leading providers of gaming solutions.
Andrew graduated from the Advanced Management Program (AMP) at the INSEAD International Business School in Singapore, holds a bachelor's degree with honors in industrial design from the University of Technology, Sydney, and is a Lean Six Sigma Green Belt.
---
Hemanth Reddy
Chief Strategy Officer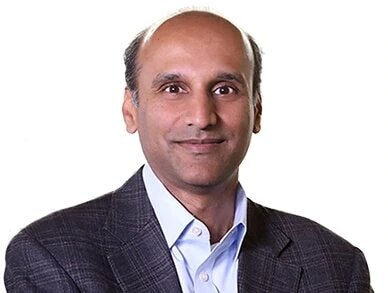 Hemanth Reddy was appointed ResMed's chief strategy officer in September 2013, responsible for the company's global corporate strategy and corporate development functions.
Prior to joining ResMed, Hemanth was a strategy consultant for 14 years, advising on a range of issues including corporate strategy, business unit strategy, portfolio strategy, and inorganic growth strategy across consumer products, high tech, biotech and other industries. He was most recently a principal with Monitor Deloitte, Deloitte Consulting's Strategy practice, co-leading its San Francisco office. Prior to Deloitte, he was a partner with Monitor Group where he co-led corporate finance activities in North America and shared leadership responsibility for Monitor's Mergers & Acquisitions advisory practice. Before Monitor Group, he was an investment banker with Donaldson, Lufkin & Jenrette (DLJ) in New York, where he advised clients in structuring and executing debt and equity offerings, as well as private equity transactions
Hemanth holds a Master of Business Administration in Finance, Strategy and Marketing from Northwestern University's Kellogg School of Management and a bachelor's in computer science from Cornell Universit's College of Engineering.
---
Michael Rider
Deputy Global General Counsel
Michael Rider was appointed Senior Vice President and Deputy Global General Counsel in July 2019. He joined ResMed's executive team in May 2023 and will become Global General Counsel & Secrtary on July 1, 2023, upon the retirement of current Chief Administrative Officer, Global General Counsel, & Secretary David Pendarvis. In his current role, Mike guides global legal strategy on a range of issues including intellectual property management; antitrust, anti-kickback, and other legal risks; corporate governance; acquisitions; and litigation. He previously served as the legal business partner for ResMed's Sleep & Respiratory Care team and as ResMed's vice president and general counsel-Americas upon joining ResMed in June 2012.
Mike has nearly 40 years of legal experience. Prior to joining ResMed, he served as senior vice president, general counsel for Callaway Golf (NYSE: MODG), senior attorney for American Airlines (NASDAQ: AAL), and as a litigation associate at Gibson Dunn & Crutcher.
Mike graduated magna cum laude from the University of San Diego School of Law, served as executive editor of the San Diego Law Review, received its Distinguished Alumni Award in 2007, and currently serves on the USD School of Law Board of Visitors. He is also an executive committee member of the Corporate Directors Forum. Mike earned a Bachelor of Science in Pharmacy from the University of San Diego.
---
Urvashi Tyagi
Chief Technology Officer
Urvashi Tyagi was appointed Chief Technology Officer in February 2022, responsible for leading the company's Digital Health Technology team to drive its world-leading cloud-based digital health platforms, as well as investments in emerging technologies including artificial intelligence and machine learning.
Urvashi has over 25 years' experience in software development and delivery, product strategy, finance, business development, and executive leadership. Before joining ResMed, she was chief technology officer and senior vice president for ADP, responsible for its technology vision and strategy, products modernization, and enterprise technology. She was also the global head of commercial data engineering for American Express, along with senior roles at Amazon's Audible, Microsoft, and IBM.
Urvashi serves on advisory boards of Worcester Polytechnic Institute (WPI) in Massachusetts and CIONET. She holds a Master's in information technology from WPI; an MBA in finance and entrepreneurship from South Gujarat University in Surat, India; and a Bachelor's in mechanical engineering from Sardar Patel University in V.V.Nagar, India.
---
Amy Wakeham
Chief Communications and Investor Relations Officer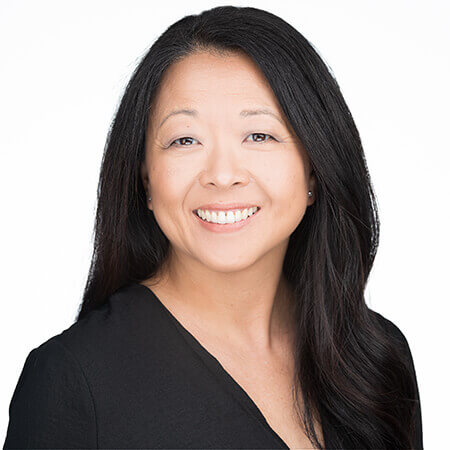 Amy Wakeham was appointed Chief Communications and Investor Relations Officer in April 2023, responsible for executive oversight of ResMed's investor relations, internal and external communications strategy, as well as brand communications and governance for ResMed; as such, she provides communications counsel on a broad range of business issues and initiatives and serves as a key spokesperson for the company. She previously served as vice president of Corporate Communications and Investor Relations since joining ResMed in June 2018.
Amy has over 15 years of experience leading integrated communications teams augmented by 10 years of practical experience in key finance roles in treasury and accounting. Prior to joining ResMed, she served as vice president of Investor Relations & Communications for Integer Holdings Corporation (NYSE: ITGR) and as senior director of Investor Relations & Corporate Communications for Maxwell Technologies (NASDAQ: MXWL). Earlier in her career, she was vice president of Corporate Communications & Investor Relations for Leap Wireless (until its acquisition by AT&T in 2014) and held roles in finance, treasury, and accounting at Leap as well. She started her career in public accounting with Ernst & Young.
Amy also serves on the steering committee of the National Investor Relations Institute's Senior Roundtable, as a volunteer with Girl Scouts of San Diego since 2018, and as a volunteer fundraiser for the Leukemia and Lymphoma Society since 2012.
Amy holds a Bachelor of Science degree in accounting from Pepperdine University and a Master of Business Administration from the University of California at Irvine.