With ResMed, your patients won't need to walk the therapy journey alone. We're here to offer help and support along the way, so they can get the most out of their sleep apnoea therapy.
Item:
Swift FX Nano for Her
Code:
62207
With your therapy underway and equipment set up, the one last and important step of this journey is following up on your treatment. Here's what you need to know.
See detail
All you need to know about traveling with your therapy equipment, from using a universal power supply to altitude adjustment.
See detail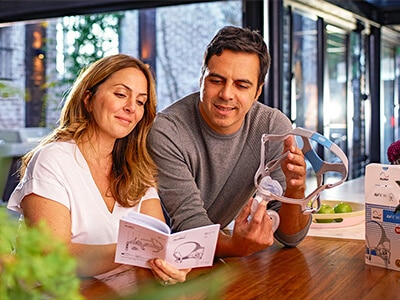 Tips and guidelines to set up your therapy equipment correctly.
See detail