AirTouch™ N20
A soft nasal mask for patients with sleep apnoea
The AirTouch N20 is a nasal mask that features a memory foam cushion designed to provide a comfortable experience for patients with sleep apnoea. Compatible with AirFit N20 masks1, AirTouch N20 is a good option to offer your patients comfort for daily or occasional use.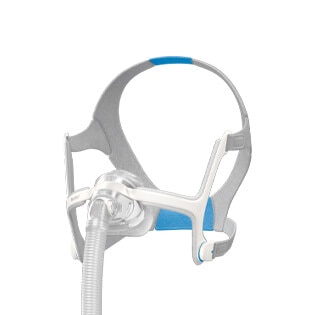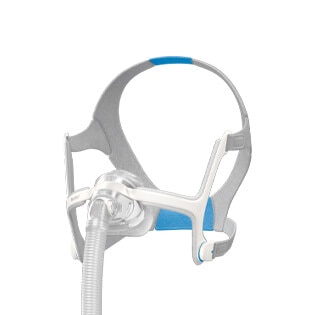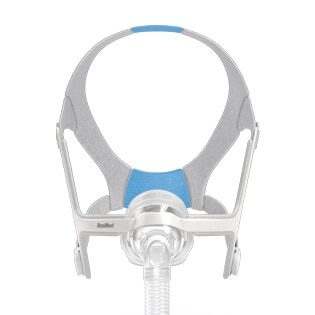 Designed for great comfort
The AirTouch N20 memory foam cushion can adapt to the unique facial contours of each patient, creating a personalised fit designed to limit red marks2. For a full face mask featuring the AirTouch cushion, visit the AirTouch F20 product page.
Mix and match with the AirFit N20
The AirTouch N20 cushion is compatible with the AirFit N20 nasal mask frame.1 This means that patients can switch between the AirFit N20 and AirTouch N20 cushions as they desire.
Fits a wide range of pressures
The AirTouch N20 memory foam cushion is designed for a good seal across a wide range of therapeutic pressures1: specifically, the mask has been validated for pressures from 4 to 30 cmH201 and can be used with sleep and bilevel ventilation machines.
Warranty & services
Looking for service and warranty information on the AirTouch N20 mask? Find the answers to your questions in our resource centre.
Other masks related to AirTouch N20
Please refer to the user guides for relevant information related to any warnings and precautions to be considered before and during use of the products.
Use of masks with magnetic components is contraindicated in patients with the following pre-existing conditions: a metallic haemostatic clip implanted in the head to repair an aneurysm and/or metallic splinters in one or both eyes.
References:
AirTouch N20 user guide, ResMed Pty Ltd 2019. ID A4670547.
ResMed external clinical study of 26 patients for 7 nights, conducted between 15/03/2018 and 05/04/2018. Data on file; ID A4575326.