AirTouch™ F20*
Memory foam full-face mask
Versatile Fit full-face mask with an UltraSoft™ memory foam cushion made for comfort. The AirTouch F20's UltraSoft cushion adapts to the patient's face to provide a good seal1 and is made to limit facial marking. AirTouch F20 cushions are compatible with AirFit F20 and AirFit F20 for Her masks.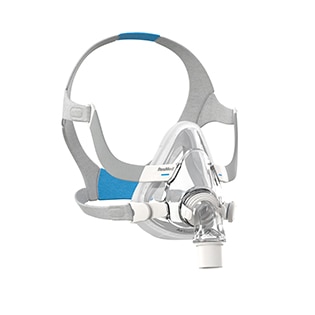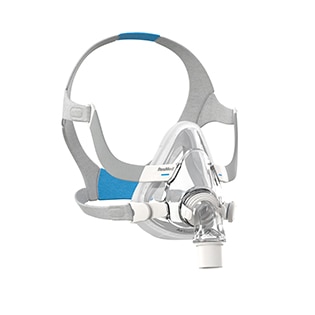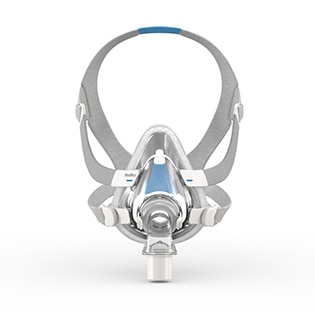 Redefining comfort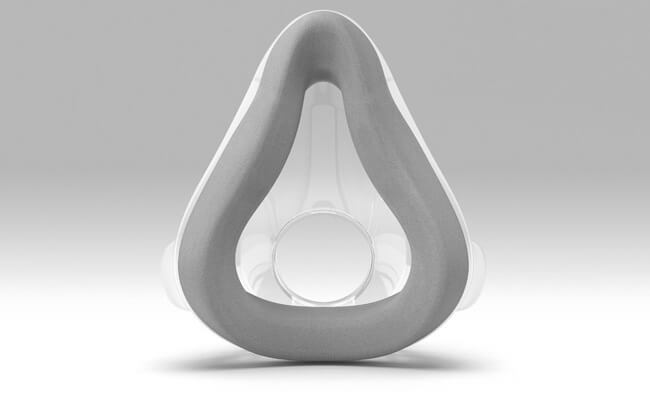 The AirTouch F20 is designed to provide patients with a comfortable therapy experience. It features a light and supple UltraSoft memory foam cushion.
The foam cushion is made to provide less friction and contact pressure than a standard silicone cushion – even when it's sealed firmly against your patient's face. This can help to limit red facial marks.
100% of patients achieved a comfortable static seal2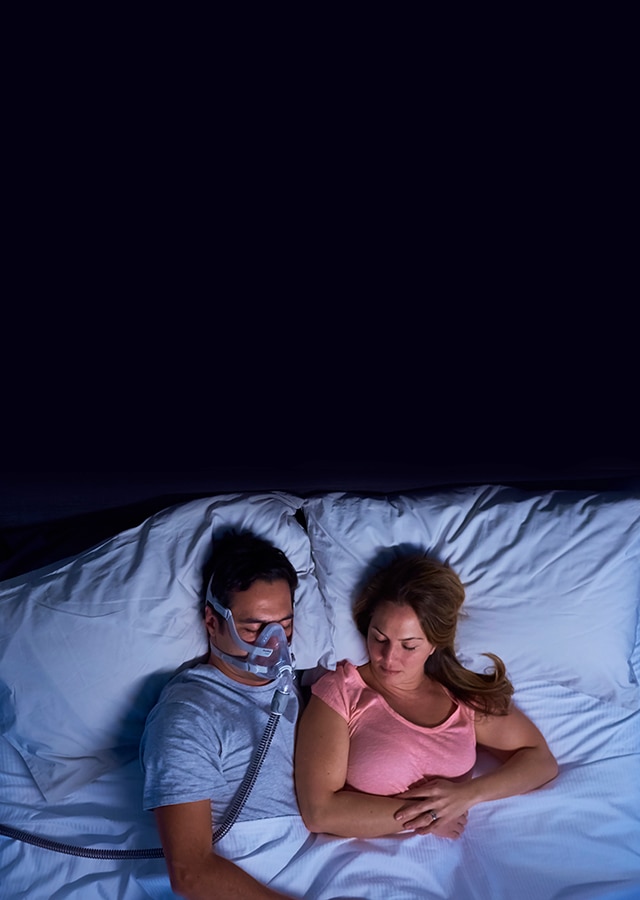 The light and supple memory foam cushion gradually adapts to each patient's face to seal securely and prevent leaks during therapy1. The permeable foam allows a small amount of air to pass through the cushion without compromising therapy1.
Modularity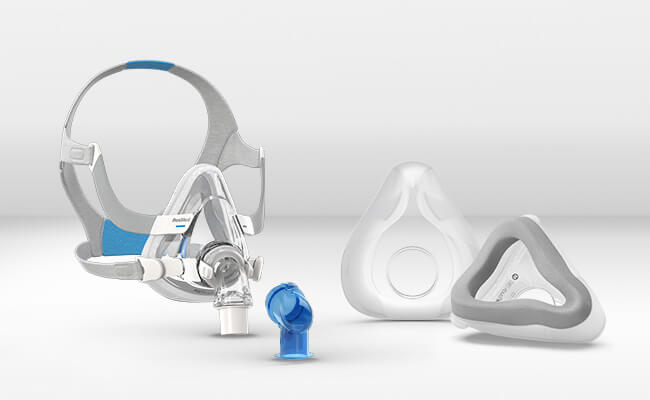 The AirTouch F20 is made with modular components to adapt your patient's therapy needs, night and day.
AirTouch F20 cushions are compatible with AirFit F20 and AirFit F20 for Her masks so that you can easily plug an AirTouch F20 cushion on your patient's silicone mask when needed.
The existing vented elbow on the AirTouch F20 can be replaced by a F20 non-vented elbow to offer the comfort of a memory foam cushion mask in a non-vented mask.
Whisper-quiet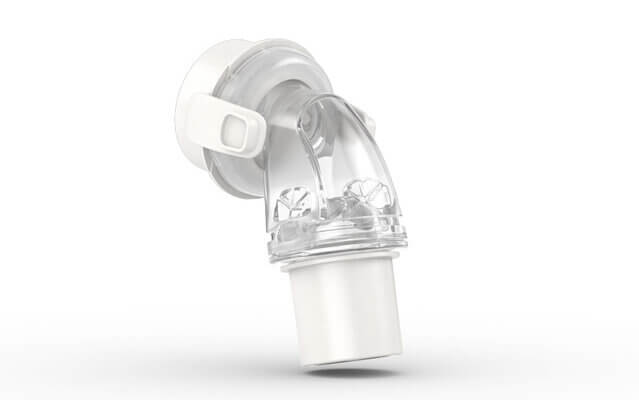 The QuietAir™ elbow minimises noise (it generates just 21 dBA)3 and gently disperses exhaled air, so patients can enjoy a more peaceful environment and sleep closer to their partners.
Usage videos
Equip my patients with the AirTouch F20 mask
Assemble/disassemble the AirTouch F20 mask
Maintain and clean the AirTouch F20 mask
Keen to explore other masks?
ResMed's CPAP mask categories are designed to reflect your patients' needs and sleep habits. Our Versatile Fit, Freedom and Minimalist mask categories make it easier to find the right mask.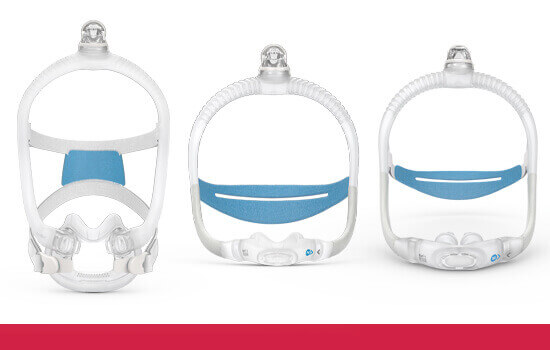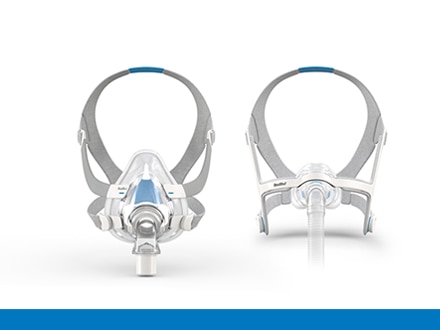 Please refer to the user guides for relevant information related to any warnings and precautions to be considered before and during use of the product. This content is intended for health professionals only.
* Use of masks with magnetic components is contraindicated in patients with the following pre-existing conditions: a metallic haemostatic clip implanted in the head to repair an aneurysm and/or metallic splinters in one or both eyes.
References:
ResMed external clinical study of 10 experienced patients for 7 nights, conducted between 29/08/2016 and 19/09/2016. Data on file; ID A3907045.
ResMed fitting study of 42 patients, conducted in 2016. Data on file; ID A3965380. AirTouch F20 is to be used by patients weighing more than 30kg.
Noise emission values in accordance with ISO 4871 at a distance of 1 m, with uncertainty of 3 dBA. Refer to AirTouch F20 user guide.