AirFit™ P10
Minimalist nasal pillows mask for sleep apnoea patients
For those of your sleep apnoea patients who seek simplicity in CPAP therapy. Made with a minimalist design, it offers a wide field of vision and can be a suitable option for claustrophobic patients. The nasal pillows provide a solid seal1 and a feeling of stability during the night.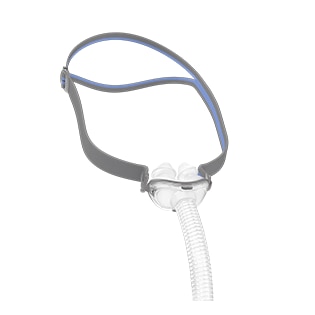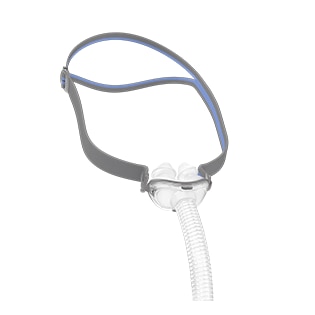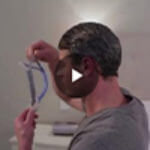 Discreet design, uncompromising CPAP efficiency
A minimalist design makes for a wide field of vision and eliminates the risk of irritation to your patients' nasal bridge. A nasal pillows cushion provides a sense of mask stability and an effective seal1.
CPAP mask that's quick and easy to fit and use
With only three component parts, the AirFit P10 can be fitted rapidly and easily1. Elasticated, adjustable headgear makes it suitable for a wide range of head-shapes and exists in a For Her version for tailored CPAP therapy experience for your sleep apnoea patients.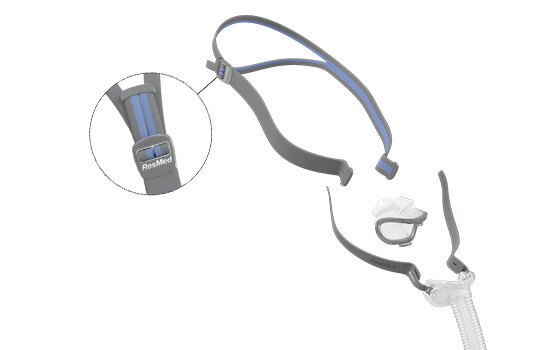 A quiet and discreet CPAP mask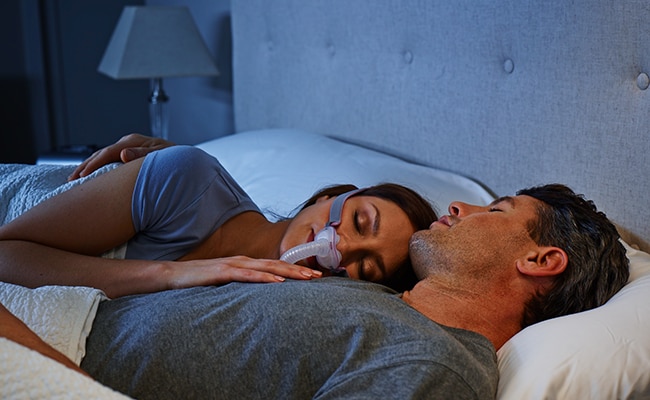 The woven-mesh vent makes the mask as quiet as a whisper at 21dBA2, limiting disturbance for your patients and their bed partners.
Supporting your patients
Equip your patient & clean the AirFit P10 mask
Keen to explore other masks?
ResMed's CPAP mask categories are designed to reflect your patients' needs and sleep habits. Our Versatile Fit, Freedom and Minimalist mask categories make it easier to find the right mask.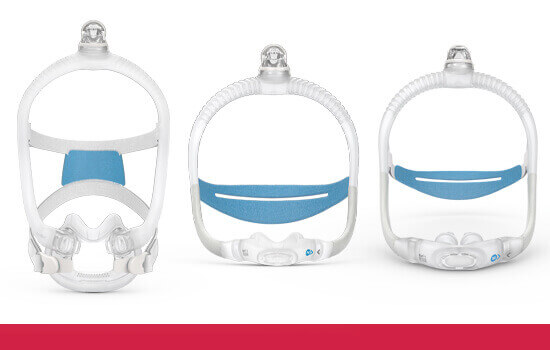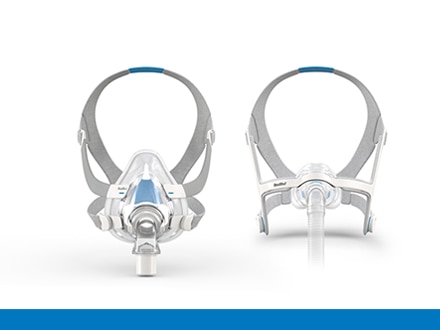 Please refer to the user guides for relevant information related to any warnings and precautions to be considered before and during use of the products.
This content is intended for health professionals only.
References:
ResMed external 7-night clinical study of 21 ResMed patients, on previous version conducted between 09/05/2013 – 04/06/2013. Data on file; ID A2965853.

Sound power level of 21 dBA – refer to AirFit P10 user guide.