AirFit™ N30
Nasal cradle mask for sleep apnea patients
The ResMed AirFit N30 is an ultra-compact nasal cradle mask that offers a discreet and comfortable CPAP experience.1 It features a QuietAir™ vent for patients who are sensitive to noise. AirFit N30 is part of the AirFit 30 series range of under-the-nose masks.
Product codes: N30 mask system (64204) | cushions S, M, SW (64213, 64214, 64215) | frame (64219) | headgear (64216)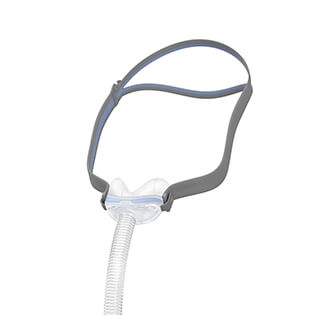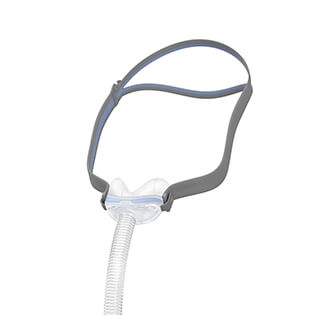 A CPAP mask that breaks down barriers
The AirFit N30 mask is designed to overcome common barriers to sleep therapy, including claustrophobia, inconvenience, self-consciousness and discomfort.2 The mask is small, simple and easy to wear.1 The soft, comfortable nasal cradle cushion nestles gently under the nose. There's no risk of red marks and discomfort on the nasal bridge.
Designed to be discreet
The AirFit N30 mask was designed with a focus on discretion, simplicity and comfort. The advanced QuietAir vent diffuses air gently1 and quietly3 while the ultra-compact, under-the-nose design is small and discreet.
Simple to manage
The AirFit N30 nasal mask has a streamlined design to minimise fitting time and stock management. It has just three parts: a frame, adjustable headgear, and a cushion that comes in three colour-coded sizes. The convenient starter pack includes small and medium cushion sizes. A small wide cushion is available as a spare.
Buy online
ResMed Online Store is the one-stop-shop for sleep professionals, with immediate access to pricing, shipping and invoice details. Contact your ResMed representative to create an account or sign in to start buying and tracking ResMed products.
Warranty & services
Looking for service and warranty information on AirFit N30 mask? Find the answers to your questions in our resource centre.
Other masks related to AirFit N30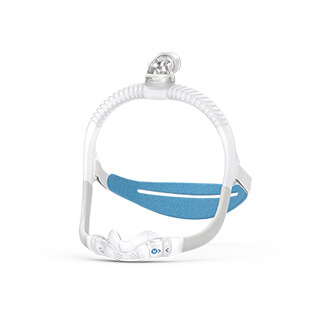 Tube-up design gives patients the freedom to sleep in any position
See detail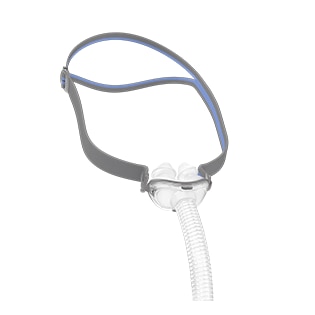 For your sleep apnoea patients who seek simplicity in CPAP therapy
Learn more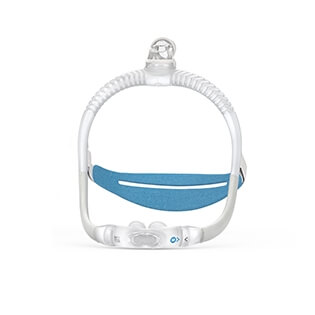 Ultra-compact tube-up mask with a QuietAir vent
See detail
Please refer to the user guides for relevant information related to any warnings and precautions to be considered before and during use of the products.
References:
ResMed external clinical study of 18 patients for 7 nights, conducted between 12/02/2019 – 25/05/2019, Data on file; ID A4547452.
Wimms A. et al., Impact of a New Nasal Pillows Mask on Patients' Acceptance, Compliance, and Willingness to Remain on CPAP Therapy. Sleep Disord, 2016. 2016: p. 6713236.
Sound power level of 25 dBA – AirFit N30 user guide, ResMed Pty Ltd 2019. ID A4647676