Versatile Fit nasal mask designed to easily fit everyone. AirFit N20 supports you in achieving an effective fit for your patients first time thanks to its InfinitySealTM silicone cushion that adapts to different face shapes and sizes, tolerates misfitting1 and accommodates your patients' movements.
AirFit N20 has been proven to provide an effective seal1 under high therapy pressure2.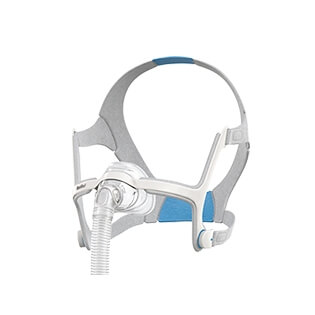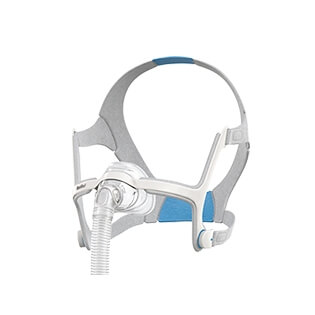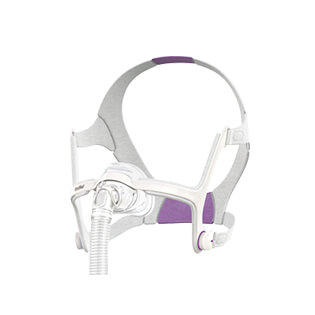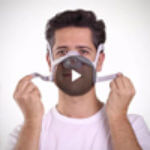 Dependable seal for a wide range of patients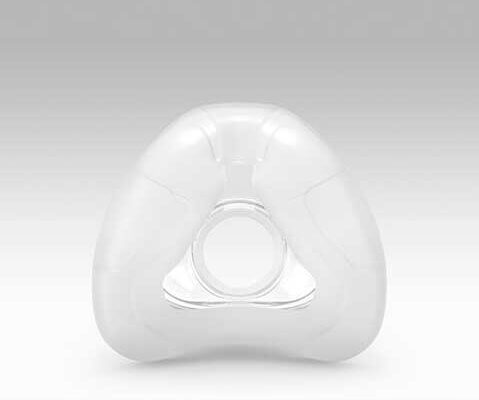 An international study found that our AirFit N20 mask fits 99.4% of patients1.
With its design, the AirFit N20 has been finished and shaped to adapt to the unique facial contours of each patient, offering a reliable seal.
Discover in a video the cushion's geometry.
Patient tested and preferred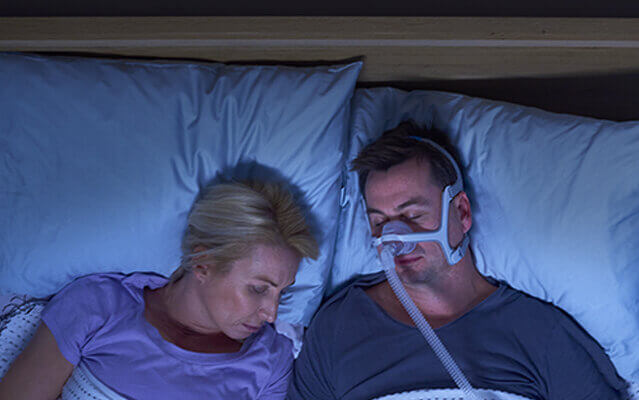 92% of patients said they preferred wearing the AirFit N20.3
Within individual categories of the survey, the AirFit N20 also achieved a preference of 88% for ease of use, 88% for comfort and 83% for seal3, demonstrating that our technologies can improve the patient experience.
The 'for Her' range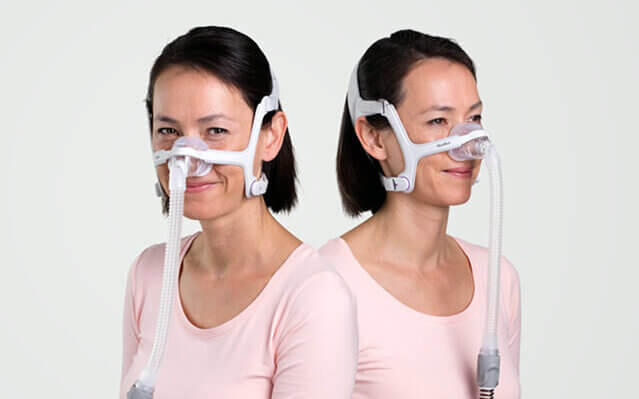 Dedicated to women, this range was specifically designed to give every woman a more personalised mask that better meets her unique facial features and adapts to the way she sleeps.
Offer your patients comfort3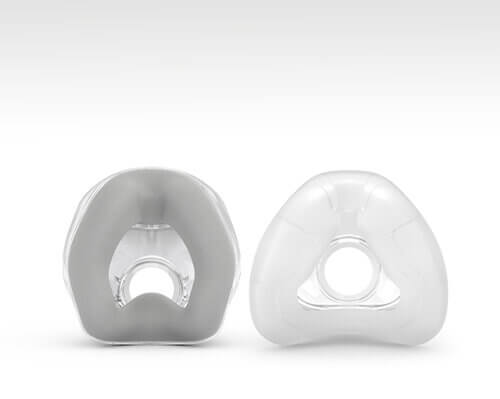 AirFit N20 features an under the eye frame with padding on the section which meets the face that ensures comfort as well as a plush headgear designed for softness. The AirFit N20 nasal mask system is modular and compatible with the AirTouch N20 memory foam cushion4, providing your patients with advanced comfort. This means that your patients can switch between the AirFit N20 and the AirTouch N20 cushions whenever they like.
Usage videos
Set patients up with the AirFit N20 mask
Assemble/disassemble the AirFit N20 mask
Maintain and clean the AirFit N20 mask
Keen to explore other masks?
ResMed's CPAP mask categories are designed to reflect your patients' needs and sleep habits. Our Versatile Fit, Freedom and Minimalist mask categories make it easier to find the right mask.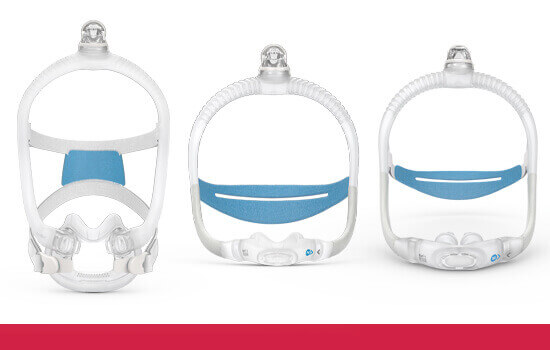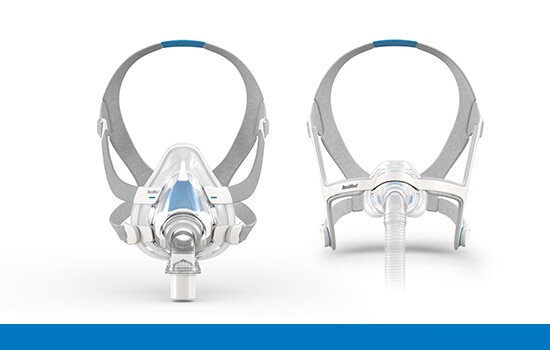 Please refer to the user guides for relevant information related to any warnings and precautions to be considered before and during use of the product. This content is intended for health professionals only.
* Use of masks with magnetic components is contraindicated in patients with the following pre-existing conditions: a metallic haemostatic clip implanted in the head to repair an aneurysm and/or metallic splinters in one or both eyes.
References:
ResMed AirFit N20 internal global fitting study of 165 existing ResMed patients, conducted in November 2015; ID A3990847. AirFit N20 is to be used by patients weighing more than 30kg. Refer to AirFit N20 user guide.
AirFit N20 is validated at therapy pressures from 4 to 30 cm H2O. Refer to AirFit N20 user guide.
ResMed internal study of 24 existing ResMed patients, conducted between 23/11/2015 – 21/12/2015 comparing the market leading nasal mask at the time of the study with AirFit N20; ID A3695085.
Refer to AirTouch N20 user guide