The AirCurve™ 10 VAuto is an auto-adjusting bilevel device that uses the comfort of both the AutoSet™ algorithm and Easy-Breathe waveform in its VAuto algorithm to treat obstructive sleep apnoea patients with challenging conditions who can benefit from greater pressure support.
The AirCurve 10 VAuto adjusts the baseline pressure to hold the airway open while maintaining a fixed pressure support.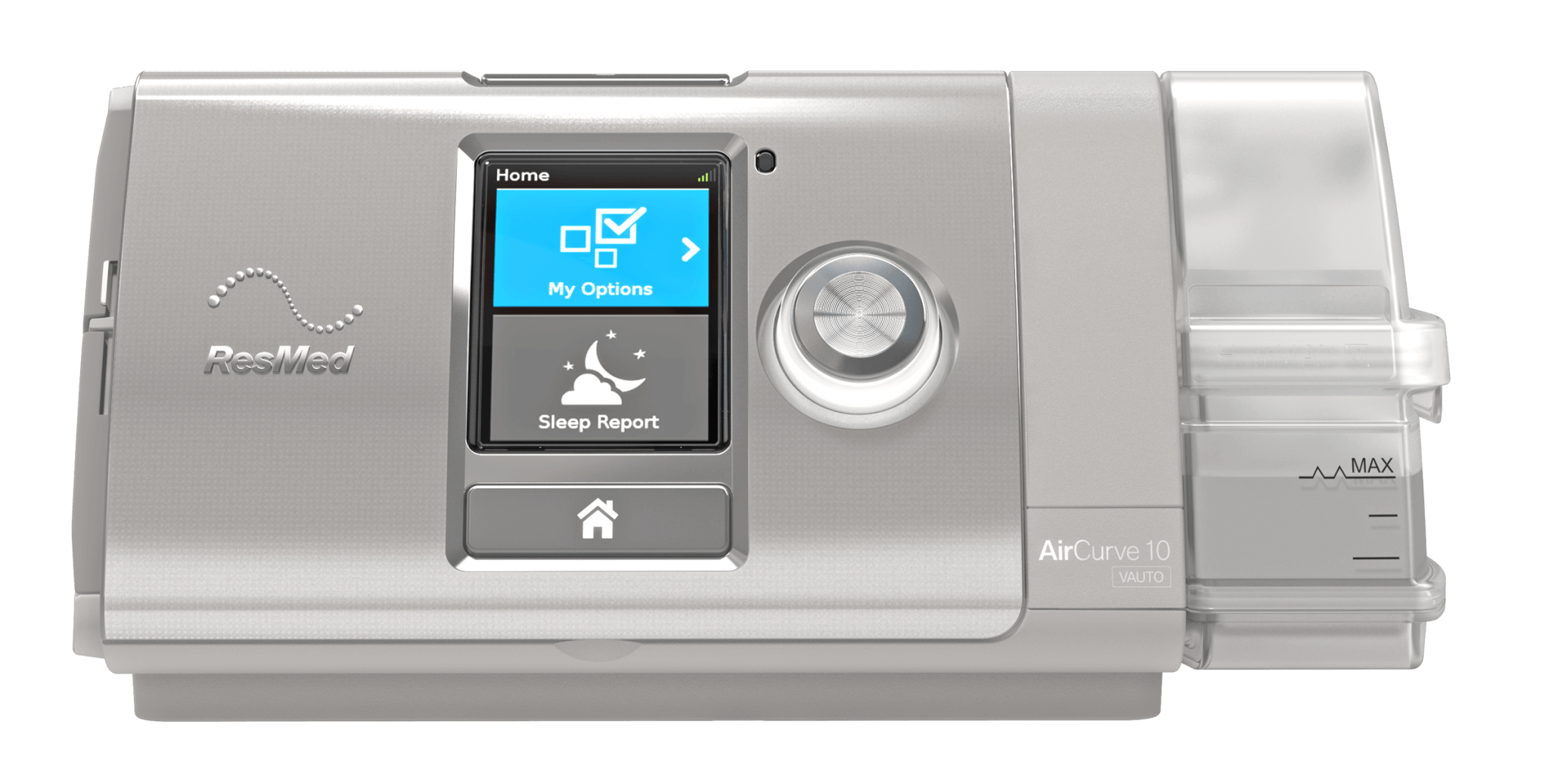 Easy-Breathe technology
The Easy-Breathe pressure waveform mimics the wave shape of normal breathing and replicates it for your patients' breathing comfort.
With the new optional integrated humidifier, HumidAir, you can enjoy the benefits of humidification in one easy-to-use system. And when used with the ClimateLineAir™ heated tube, your device has been designed to automatically deliver the optimal temperature and humidity, for the ultimate comfort experience.
Other features
Climate Control. Every device is automatically set to deliver therapy at the most comfortable temperature and humidity levels when used with ResMed's new optional HumidAir™ heated humidifier and ClimateLineAir™ heated tube. There are no complicated menus to navigate. And because the HumidAir humidifier is so easy to set up and manage, therapy becomes even simpler for you and your patients.
Vsync continuous leak management enables reliable delivery of therapy pressure while maintaining patient-device synchrony.
Compatible with up to 15 L/min of supplemental oxygen in S and CPAP mode and 4 L/min in VAuto mode.
Using AirView™, ResMed's cloud-based patient management system, you can access nightly therapy data, troubleshoot remotely (using the remote assist feature) and change device settings remotely.
Support page
Do you have questions about ResMed devices? We've got answers! Browse our library and discover solutions to make sure your patients get the most out of therapy.