ResMed's AirFit 30 series masks
Discover our under-the-nose range of masks designed with freedom in mind. AirFit N30 and AirFit F30 minimalist masks are designed for patients who value discretion, simplicity and comfort. Belly sleepers and active sleepers are liberated by the tube-up design of the AirFit F30i, AirFit N30i and P30i masks.
Masks designed for patients who value discretion
Well adapted for patients who have sensitive skin on the nasal bridge, feel claustrophobic in a traditional full face or nasal mask, or want to wear glasses and read in bed. It's also more discreet, easing acceptance of therapy.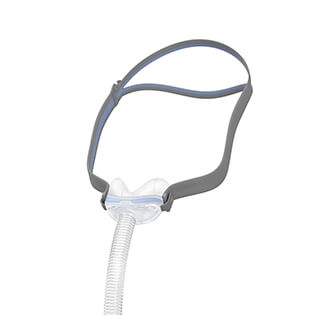 The N30 is an under-the-nose nasal cradle mask that offers patients a discreet and comfortable experience.1
Visit product page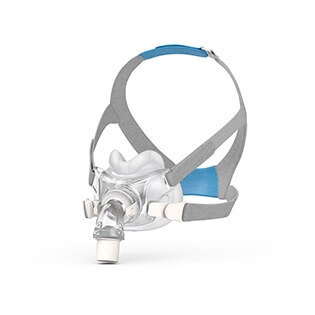 Ultra-compact and with a noticeably smaller footprint than a traditional mask, the F30 offers your patients greater visual and physical freedom.
Visit product page
Masks designed for patients who twist and turn
Active sleepers, belly sleepers, reluctant patients, patients with sensitive skin on the nose: our tube-up masks are an attractive option for anyone who finds it difficult to comply with therapy using a traditional mask.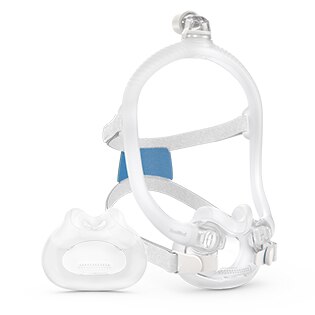 The F30i is a tube-up, under-the-nose, full face mask that delivers visual and physical freedom and eliminates the risk of red marks and discomfort on the nasal bridge.
Visit product page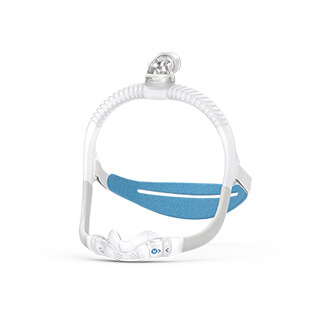 The N30i is an ultra-compact, tube-up, nasal cradle mask. It gives patients the freedom to sleep in the position of their choice and provides a gentle experience of therapy.
Visit product page
The P30i is an ultra-compact tube-up mask with nasal pillows and a QuietAir vent. This quiet and stable mask makes it possible to sleep comfortably in any position.2
Visit product page
Interactive 20 & 30 series brochure
Keen to discover the full range of 20 and 30 series masks? Check out our interactive brochure. You can also use our quick quiz to identify the masks from our portfolio that could be a good match for your patient's needs.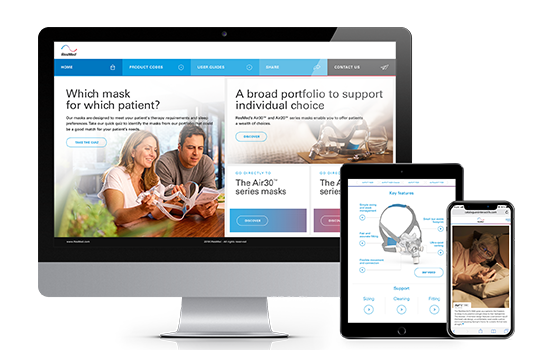 A mask portfolio designed for every patient
The AirFit 30 series complete the Air20™ series, making it easy for you to match your patients' priorities. Air20 series masks are designed for performance with cushions that can seal well at high pressure.3 Discover the 20 series masks: AirFit F20 and AirTouch F20 full face masks  and AirFit N20 and AirTouch N20 nasal masks.
References:
ResMed external clinical study of 18 patients for 7 nights, conducted between 12/02/2019 – 25/05/2019, Data on file; ID A4547452.
ResMed external 14-day clinical study of 23 ResMed patients, conducted between 30/05/2018 – 22/06/2018. Data on file; ID A4387859.
Up to 40 cm H₂O for the full face masks and up to 30 cm H₂O for the nasal masks. Data on files; ID A3938716, A4628604, A4160309.