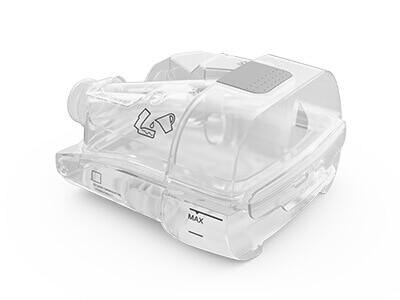 Using a humidifier can make a positive difference to your therapy comfort and experience.Find out what's different about ResMed's humidification solution.
How long will it take me to get used to using my therapy equipment? You might get used to your therapy very easily – some people do.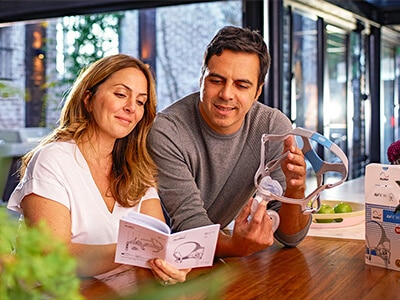 An overview of your therapy and equipment. Take a look at your therapy system to see if you can identify all the parts.
References
Romero-Corral A, Caples SM, Lopez-Jimenez F, Somers VK. Interactions between obesity and obstructive sleep apnea: implications for treatment. Chest. 2010 Mar;137(3):711-9. At the time of the writing of this manuscript, Dr Romero-Corral was supported by a Postdoctoral Fellowship from the American Heart Association. Dr Caples is supported by NIH grant HL99534. Dr Lopez-Jimenez is a recipient of a Clinical Scientist Development Award from the American Heart Association. Dr Somers is supported by NIH grants HL-65176, HL-73211, and 1UL1 RR024150, and by the Mayo Clinic College of Medicine.

Babu et al. Type 2 diabetes, glycemic control, and continuous positive airway pressure in obstructive sleep apnea. Arch Intern Med 2005; 165: 447-452.

Wolk et al. Sleep-disordered breathing and cardiovascular disease Circulation 2003; 108: 9-12.

Buchner et al. Continuous positive airway pressure treatment of mild to moderate obstructive sleep apnea reduces cardiovascular risk Am J Respir Crit Care Med 2007; 176(12): 1274-1280.