The ResMed Mirage QuattroTM sets the industry standard for CPAP masks. Offering sophisticated design for high performance.
The Mirage Quattro is easy to fit and use with set-and-forget headgear clips, plus a choice of 24 forehead support positions to suit your individual facial structure.
The Spring AirTM cushion technology is comfortable and also accommodates a wide range of movement during sleep.
Key features
Flexible. Proven Mirage™ dual-wall cushion with Spring Air technology lets you move around while you're asleep.
Easy to adjust. The unique MicroFit™ dial lets you easily adjust the forehead support to find the fit that best suits your personalised needs.
Easy to use. Set-it-and-forget-it headgear clips and slots save optimal fitting settings and allow for quick headgear removal.
Sizing options. Four sizes (large, medium, small and extra small) cover a wide range of shapes and sizes.
Support page
Are you having troubles with your mask? Do you have questions about fitting, cleaning or other mask-related topics? Find the answers to these questions and more in our patient support library.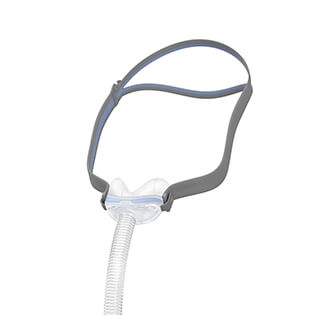 A small and quiet CPAP mask that's designed to be comfortable and easy to use
See detail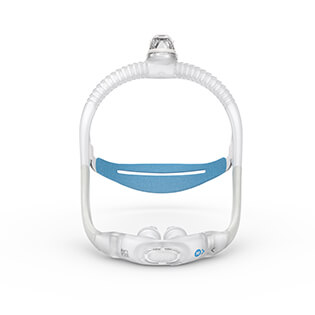 AirFit P30i is an ultra-compact tube-up mask with nasal pillows and a QuietAir vent. This quiet and stable CPAP mask permits to sleep comfortably in any position.
See detail
Please refer to the user guides for relevant information related to any warnings and precautions to be considered before and during use of the products.