AirFit™ P10
Nasal pillow mask
Nasal pillows mask that's quiet,1 light, effective and comfortable2. The AirFit P10 is designed to be as unobtrusive and easy to wear as possible. It features a very discreet QuietAir vent. The 'For Her' version is specially designed for women.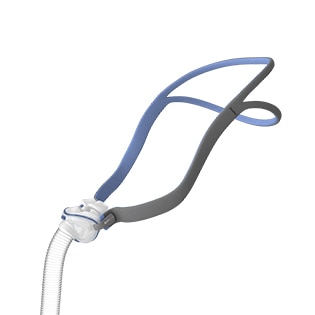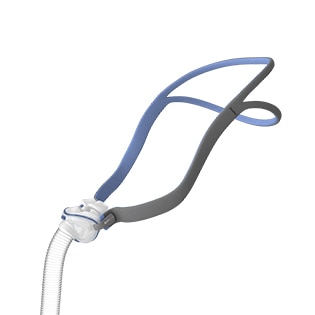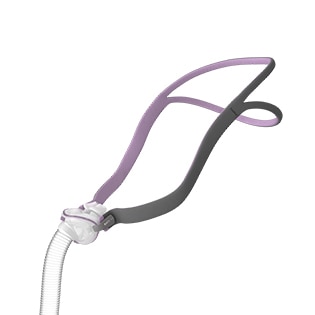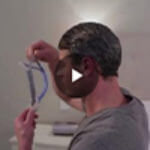 Ultra quiet
QuietAir™ woven-mesh venting gently directs away exhaled air, so it's barely noticeable to you and your partner. In fact, the AirFit P10 is approximately 50% quieter than its predecessor, Swift FX.2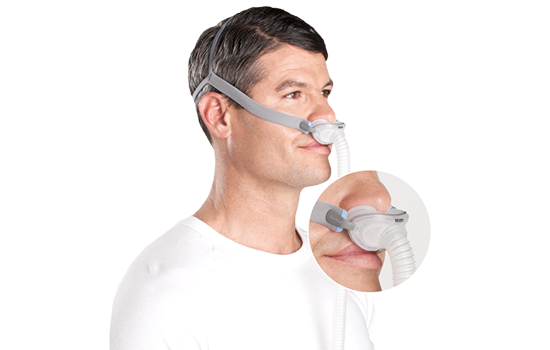 Ultra light
Designed to be as comfortable and unobtrusive as possible, the AirFit P10 is also 50% lighter than our previous nasal pillows mask.2 The revolutionary flexi-tube is ultra light, letting you move around freely without compromising the mask's seal.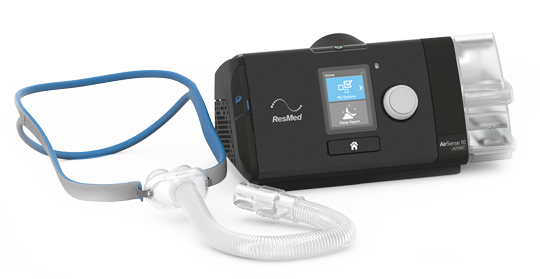 Other features
Easy to use. The AirFit P10's minimalist three-piece design makes assembly, fitting and cleaning a breeze.
Easy to assemble. Key-clip nasal pillows feature colour-coded sizing and left/right-orientation for fast and easy fitting. The mask easily slips on and off without any extra steps.
Comfortable. The mask seals on contact, with trampoline action that lets you move around comfortably without compromising the mask's seal.
Women's variant (for Her) is available for more tailored therapy.
Shop online
Need new equipment, accessories or spare parts? It's quick and convenient to shop on the ResMed online store from anywhere, at any time. Register for our membership programme and you'll also receive information on our latest products and promotions.
Please refer to the user guides for relevant information related to any warnings and precautions to be considered before and during use of the products.
References:
Sound power level of 21 dBA –  AirFit P10 user guide, ResMed Pty Ltd 2017. ID A3095513.
ResMed Clinical Study Comparing AirFit P10 to Swift FX. ResMed objective data (pressure, leak, average daily usage, AHI) collected from a sample size of 21 participants. Data on file; ID A3135273.